Medical Careers
Move to Indian River County for ocean breezes, outdoor activities and a relaxed lifestyle.
Join TCCH for a respectful, supportive culture and our belief in Healthcare For All.
Indian River County is a welcoming community with an excellent school system (A&B ratings) and easy access to attractions in nearby Orlando, Ft. Lauderdale, The Space Coast, Tampa and countless beautiful beaches and parks. It is the Florida lifestyle at its best.
Join Our Team:
Behavioral Health
Dental
Medical
Pharmacy
Vision
TCCH is an EOE
TCCH Offers:
Competitive salaries
Health insurance
Matching 403B
Paid holidays
Paid time off
Prescription drug coverage
Provider and staff allowance is available for continuing education.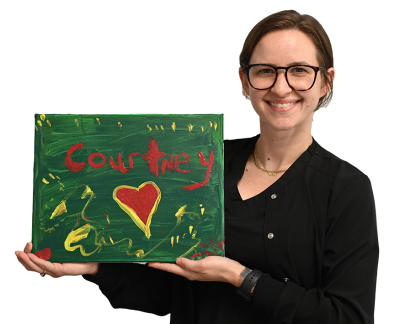 Courtney loves everything about kids, including their resilience, spirit and ability to bounce back. She started caring for others as s a high school junior in the HOSA program for future health professionals.
"We see so many kids from heartbreaking situation to severe medical condition, financially secure families to some with nothing to their name. Regardless of socioeconomic status, they all want their kids to be healthy. It is heartwarming to help our families."
Courtney's patients love her too. They hand deliver graduation cards and special artwork along with lots of hugs and smiles.
Treasure Coast Community Health is a drug- and alcohol-free workplace and participates with E-Verify. Reasonable accommodations may be made to enable individuals with disabilities to perform the essential functions.