Medical Services
Honest Answers
TCCH cares for all ages and medical conditions with board-certified pediatricians and family practice doctors, experienced physician assistants, and advanced practice registered nurses.
The TCCH team coordinates all patient health needs, including management of chronic conditions, visits to specialists, hospital admissions and reminding patients when they need annual exams, screenings and tests.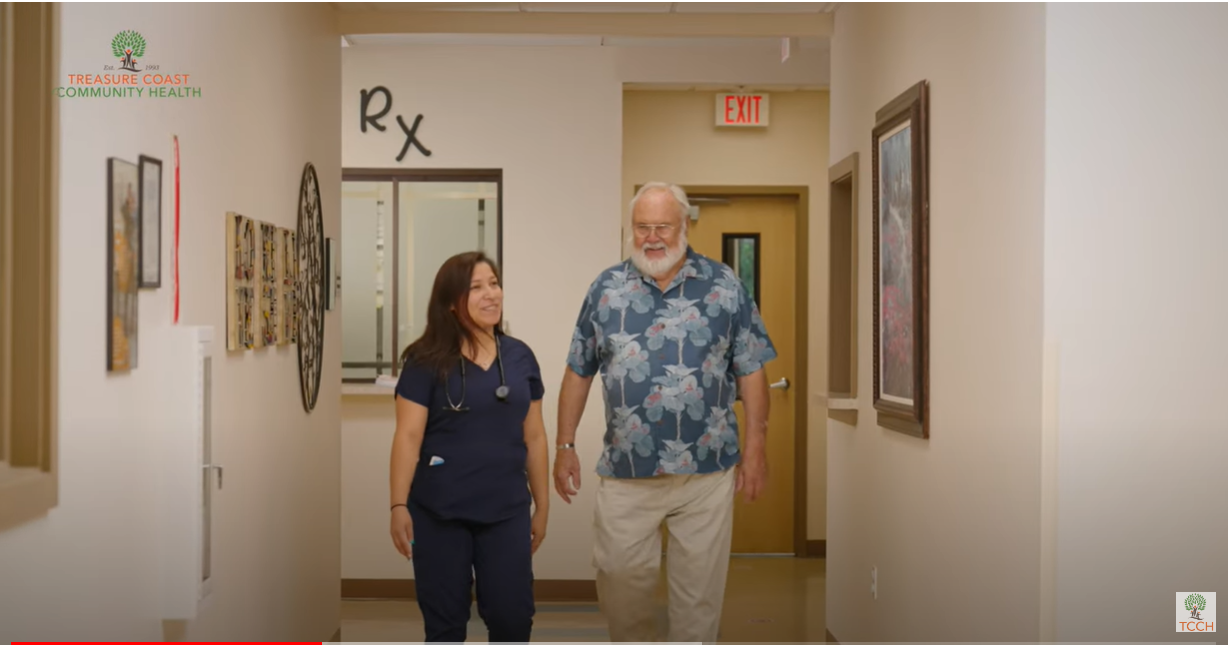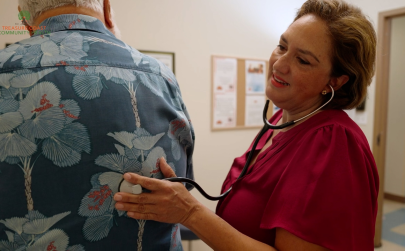 On Site Services:
EKG
Laboratory
Pharmacy: Fellsmere, Gifford and Oslo health centers
X-ray: Fellsmere and Oslo health centers
TCCH does not charge a Medicare deductible for office visits with a medical provider. You can schedule an annual physical, including lab work, diagnostic testing, medication management, vaccinations or other services. These will be charged per Medicare coverage guidelines.
Annual physicals and exams, wellness visits and cancer screenings are some of the best ways to ensure you remain healthy and active.
Breast Cancer Screening
A breast cancer screen checks for signs or symptoms of cancer. Screening is important because the earlier the cancer is found, the easier it is to treat.
Breast cancer is the second most common cancer among women in the US. Black women die from breast cancer at a higher rate than White women.
Women 40 to 49 years old should talk to their provider about when to start and how often to get a mammogram.
Women 50 to 74 years old, at average risk for breast cancer, should get a mammogram every two years.
Do not worry about the cost of a mammogram. TCCH may be able to provide financial help through the TCCH Women's Health Fund.
Cervical Cancer Screening
A pap test and HPV test can help prevent and find cervical cancer in it's early stages. Cervical Precancer is when cells look abnormal but not yet cancerous, usually wihtout symptoms.
The HPV test looks for the virus (human papillomavirus) that can cause cell changes on the cervix. The HPV vaccine is recommended at age 11 or 12.
The Pap test (or Pap smear) looks for precancers, cell changes on the cervix that might become cervical cancer if they are not treated appropriately. Pap tests should start at age 21.
A pap test and HPV test can be done at the same time in your providers office.
Colorectal Cancer Screening
Colorectal cancer is 100% curable when found in its early stages. Yet, this is the fourth most common cancer in men and women and the fourth leading cause of cancer-related deaths in the US.
Simple tests like having your stool tested every year can help find this cancer early. Your TCCH provider will give you with a test kit to take home with instructions on how to collect a sample. Simply return the kit to any TCCH health center and we will contact you to receive the results.
Adults should be screened for colorectal cancer every 5 to 10 years start at age 45. Individuals with a family history should talk to their provider.
There are three types of Colorectal Cancer Screenings
Annual screening: Ensure
Diabetic Eye Exam
Diabetes can be harmful to multiple organs in your body, including your eyes. A dilated eye exams with a TCCH optometrist can keep your eyes healthy. An eye screening is not the same as an exam. A dilated exam takes pictures of your eyes that let helps your doctor find and treat eye problems and disease.
Common eye disease associated with diabetes include:
Retinopathy causes small blood vessels in the retina to weaken and possibly leak blood. This disease has no symptoms in the beginning and can cause blindness if not treated.
Cataracts cause a "clouding" of the lens of the eye, which makes vision blurry. People with diabetes are more likely to get cataracts.
Glaucoma causes pressure in the eye. If not treated, glaucoma can cause vision loss or blindness.
Medicare Annual Wellness Visit
Medicare covers an Annual Wellness Visit, which is different from the one-time only Welcome to Medicare exam.
During the Annual Wellness Visit you will fill out a "Health Risk Assessment." Your provider will work with you to create a personalized health plan, based on questions about your medical history, current prescriptions and vital signs.
Our providers want to make sure you are physically and emotionally healthy and will ask you a couple additional questions about:
Screenings
Nutrition
Mental healthy
Fall risks
Tobacco and alcohol
Other Medical Services
Acute and chronic illnesses
Family Planning
Immunizations
Physical exams
Sexually transmitted diseases
Sources: CDC, ACS