Vaccines are Safe and Effective.
This page is designed to provide information about the safety of vaccines and keep you updated on COVID-19 information.
You can trust TCCH healthcare providers to give you honest answers. You can decide together which vaccines are best for your health.
COVID-19 Updates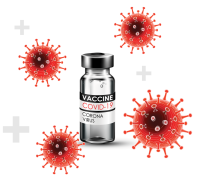 Indian River County is experiencing increasing cases of COVID, flu and strep throat. If you feel sick, please wear a mask in the health centers and let our staff know what type of symptoms you are experiencing. Thank you for keeping our community healthy.
TCCH no longer receives COVID-19 test kits from HRSA at no cost. Therefore, we can no longer provide COVID-19 testing at no cost to you.
In order to be tested for COVID-19, you must make an appointment as a patient of record and TCCH will bill your insurance.
Stay up to date with COVID-19 vaccines
2023–2024 updated COVID-19 vaccines more closely targets the XBB lineage of the Omicron variant and could restore protection against severe COVID-19 that may have decreased over time.
As of September 11, 2023, the 2022–2023 bivalent vaccines Pfizer-BioNTech and Moderna COVID-19 vaccines are no longer available for use in the United States. The original vaccines are also no longer available in the United States.
You can Trust TCCH Providers
Vaccines Give You Added Protection
"You miss 100% of the shots you don't take." - Wayne Gretzky & Michael Scott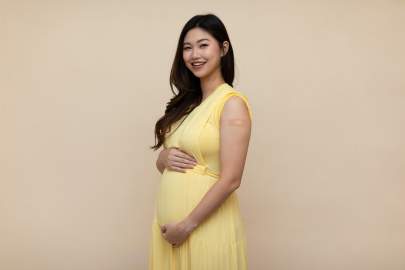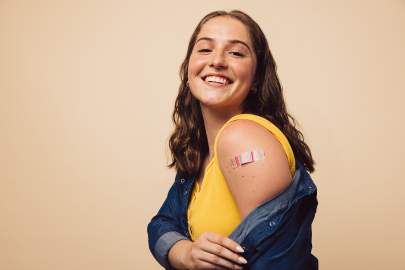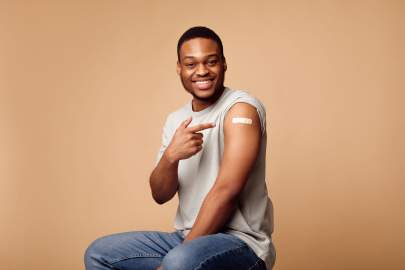 Mumps - 88% effective
COVID - 91% effective
Measles - 93% effective
Rubella - 97% effective
Shingles - 97% effective
Polio - eradicated in the US in 1994
Vaccination
Vaccination means you are being injected with or taking an oral dose of a vaccine. Some vaccines need multiple doses, also known as boosters, to maintain or update your immunity.
Immunization
Immunization means you are getting the vaccines and are better immune to a specific disease.
How do vaccines work?
Vaccines help your immune system create antibodies that fight off dangerous bacteria and viruses.
Why do I feel sick after a vaccine?
Many children and adults only have slight pain where the vaccine is injected into the body. Others experience side effects such as fever, muscle and joint aches, chills and headache. This is a normal response to your body building immunity against a disease.
What is a serious side effect?
Serious side effects from vaccines are rare. If one million doses of a vaccine are given, one or two people may have a severe allergic reaction. If you experience difficulty breathing, swelling of your face and throat, a fast heartbeat, rash, dizziness or weakness call 911 or go to the nearest hospital.
Vaccines and Children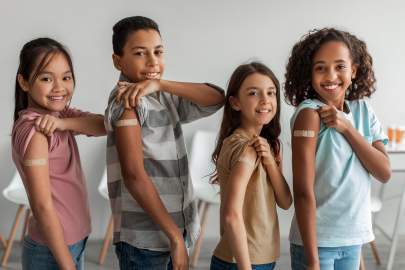 Vaccines are an important part of protecting your child's health at school and home.

Healthy children are better able to grow, learn and succeed.
Vaccines are Safe for Children
Infants do not have natural immunity. Vaccinating your child on a recommended schedule from infancy through their teenage years gives them extra protection before they contract a disease in public, at daycare, starting school or leaving for college.
Breastfed Babies Need Vaccines.
Breast milk does offer protection from some, but not all, diseases. Vaccines are the best way to make sure your baby has long term protection against as many disease as possible.
Teenagers Need Vaccines.
Protection from vaccines wear off. Vaccinating teenagers keeps them safe from current illness and exposure to new diseases as they explore their world.
Honest Answers. Trusted Healthcare.
30 Years of Service to IRC
TCCH has been a part of Indian River County since 1993. As the community expressed continued needs, TCCH grew to eight health centers providing medical, dental, vision, behavioral/mental health and pharmacy — for everyone. Trusted, honest healthcare is the reason almost 27,000 patients have chosen TCCH.
Talk with Your TCCH Provider
There are a lot of questions and uncertainties surrounding vaccines. Some people completely trust science. Others have questions about vaccines and the way in which they reduce disease.
Ask your TCCH board-certified provider about the safety and effectiveness of vaccines, including the COVID-19 vaccine. Together, you can decide the best choice for you and your family.