Diabetes Program
It's About Listening To You
TCCH offers care that can help you live longer and healthier with type 1, type 2 or pre-diabetes.
TCCH is the only health center on the Treasure Coast approved to offer you:
A Certified Diabetes Care and Education Specialist, Colleen Symanski, RN, CDCES.
A nationally accredited diabetes program.
Education and support from Blue Circle Health with experts dedicated to adults living with type 1 diabetes.
Access to TCCH support and resource groups.
Ask your TCCH primary care provider or specialist for a referral, or call 772-257-8224 x 1142.
Specialized Care with a Diabetes Coach
A Certified Diabetes Care and Education Specialist (CDCES) is a licensed health care professional with advanced education to help you better understand diabetes, is part of your self-care team and works with you to set realistic, achievable goals. It is like having your own personal coach!
Your CDCES will spend about one hour with you on the first visit and roughly 30 minutes on follow-up visits.
During these visits, you will talk about what type of care and services will help the most. You will also learn about new technology that makes testing blood sugar easier.
Reasons to See A CDCES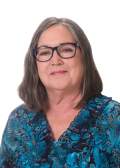 You are diagnosed with any type of diabetes.
You have a change in your health.
You are starting new medications or have a change in your diabetes medications. TCCH has very affordable medications.
You are working hard to have better results but not getting the results you want.
You are doing well and want to know about support and resources available so you can continue to do well.
Nationally Approved, Local Diabetes Program

A nationally approved diabetes program means TCCH meets high standards of diabetes specific care and your team has special qualifications.
You have access to high quality of care unique to Indian River County.
You are the center of care and we help you achieve your goals.
You gain knowledge and resources.
University of Florida Blue Circle Health at Your Service
In addition to care received at TCCH, you have access to UF Blue Circle Health, dedicated to adult patients living with type 1 diabetes.
Registered Dietitian
Endocrinologist
Specialized blood work
Expert type 1 diabetes coach
Insulin pump and CGM help
And more