Vero Beach & Fellsmere Dental Services
Dental Services are available at three Treasure Coast Community Health locations, in Fellsmere, Central Vero and South Vero Beach.
Our state-of-the-art dental centers are both staffed by dedicated dental health care teams that includes dentists, dental specialists, dental hygienists and dental assistants.
Treasure Coast Community Health is committed to providing affordable dental care, and is one of a limited number of dental practices in Indian River County that accepts children that are covered by Medicaid insurance
As a matter of fact, we accept most private insurances and also provide services to qualified, uninsured individuals on a sliding fee scale discount basis.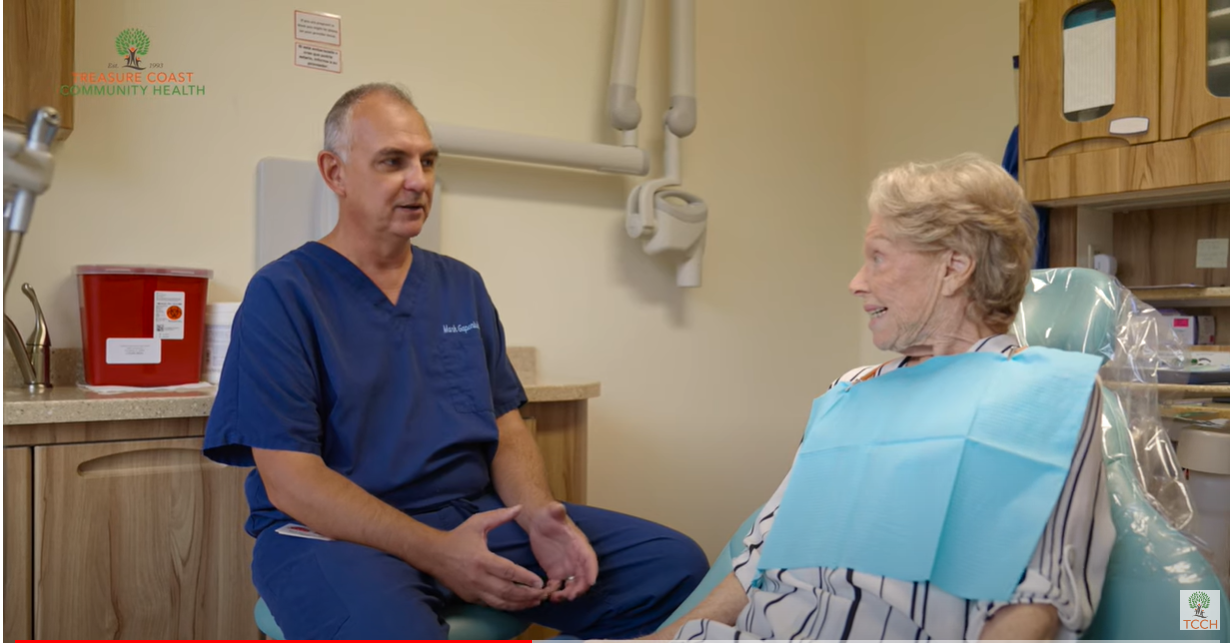 TCCH GENERAL AND SPECIALTY DENTISTRY SERVICES include the following:
Cleaning (Prophylaxis)
Dental Sealants
Preventative Oral Exams
Oral Surgery
Oral Cancer screenings
Space Maintainers for Children
Fillings
Extractions
Prosthodontics
Partial Dentures
Full Replacement Dentures
Full Immediate Dentures