Affordable Gynecologic Health Services
Compassionate, comprehensive and specialized women's healthcare for you.
Pap testing, colposcopy and cryotherapy
Evaluation and treatment of gynecologic and breast conditions
Detection and management of sexual and psychosocial issues
Evaluation of endocrine dysfunction and infertility
Menopause diagnosis and management
Sexually transmitted infection testing and treatment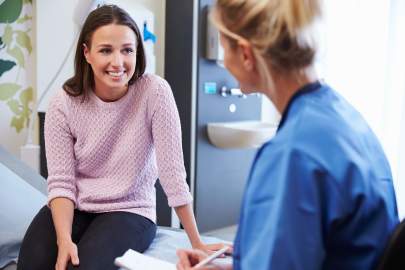 The earlier we can detect cancer, the better we can treat and be successful at defeating the disease. Screenings are the first step.
Breast Cancer Screening
A breast cancer screen checks for signs or symptoms of cancer. Screening is important because the earlier the cancer is found, the easier it is to treat.
Breast cancer is the second most common cancer among women in the US. Black women die from breast cancer at a higher rate than White women.
Women 40 to 49 years old should talk to their provider about when to start and how often to get a mammogram.
Women 50 to 74 years old, at average risk for breast cancer, should get a mammogram every two years.
Do not worry about the cost of a mammogram. TCCH may be able to provide financial help through the TCCH Women's Health Fund.
Cervical Cancer Screening
A pap test and HPV test can help prevent and find cervical cancer in it's early stages. Cervical Precancer is when cells look abnormal but not yet cancerous, usually wihtout symptoms.
The HPV test looks for the virus (human papillomavirus) that can cause cell changes on the cervix. The HPV vaccine is recommended at age 11 or 12.
The Pap test (or Pap smear) looks for precancers, cell changes on the cervix that might become cervical cancer if they are not treated appropriately. Pap tests should start at age 21.
A pap test and HPV test can be done at the same time in your providers office.
Pharmacy is on site at the Oslo, Gifford and Fellsmere health centers with very affordable medications and mail order at no cost to you.
Sources: CDC, ACS