Diabetes Program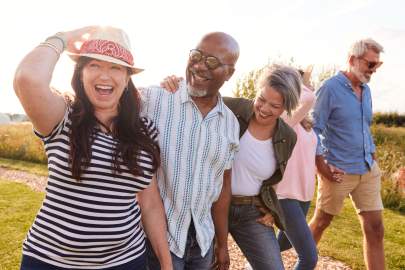 Live Healthier with Diabetes
At TCCH we listen and help you create a diabetic management plan to reach your goals.
Patient-centered, goal driven
Group and individual sessions
Affordable Insulin options
Medicare and private insurance accepted

TCCH Diabetes Program Earns ADCES Accreditation
Treasure Coast Community Health has achieved the significant milestone of Diabetes Education Accreditation Program by the Association of Diabetes Care & Education Specialists (ADCES). Accreditation represents a high level of quality and service to the community, and the ability to better meet the needs of Medicare recipients and others affected by diabetes. TCCH is the only ADCES accredited diabetes program in the Treasure Coast area.
Diabetes care at TCCH utilizes a collaborative process through which people with or at risk for diabetes work with a Certified Diabetes Care and Education Specialist (CDCES) to receive individualized care. "The diabetes program within TCCH is patient centered and goal driven. It's about us listening to what the patients want to accomplish and helping them reach their goals," Colleen Symanski, TCCH CDCES, said. TCCH has the ability to offer a variety of avenues for patients to achieve optimal health with diabetes and is a covered Medicare benefit when delivered through an accredited program.
While a physician can diagnose and treat diabetes, support beyond the provider/patient relationship is instrumental in long term, healthy sustainability with diabetes. "At TCCH, we recognize that your health is going to change. We address the disease distress and fatigue that goes along with living with diabetes. And, diabetes does not stay the same though a person's life. Your health is going to change. You're environment is going to change. You're going to get stressed and distressed and overwhelmed. People need additional resources to be successful," Symanski said.
According to the CDC, diabetes is the eighth leading cause of death in the U.S., which does not sound drastic, however, "When you have diabetes, your complications for heart disease, [the leading cause of death], hypertension and stroke, [the fifth cause of death], significantly increase. When you improve the health of people with diabetes, you reduce the comorbidities of the top killers, other than cancer," Symanski said.
About the ADCES
ADCES is a National Accredited Organization (NAO) for the Centers for Medicare and Medicaid Services (CMS). Accredited programs must meet the 2022 National Standards for Diabetes Self-Management Education and Support. The standards that are revised every five years by a group of diabetes educators representing both ADCES and the American Diabetes Association and approved by CMS. Programs must maintain compliance with the Standards during the four-year accreditation cycle.